The National Children's Literacy Website is a unique children's literacy initiative and is part of the Soho Center's National Children's Literacy
Information Project - a not-for-profit
literacy initiative dedicated to advancing the literacy skills of young children, promoting literacy as an integral factor
in the growth of society, and enhancing literacy in a variety of
home and child care settings. We believe that reading is a fundamental skill needed by all, and we are proud of what we are doing to help children learn to read.
N

ATIONAL

C

HILDREN'S

L

ITERACY

W

EBSITE

Quality Children's Magazines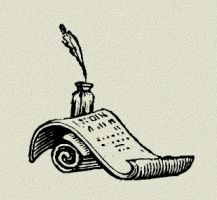 Encouraging children to read can take many forms - including giving them their own subscriptions to magazines they love. There are many excellent choices. The important thing is to choose what your child will enjoy.

Click the button below to go to a large listing of
children's magazines available at Amazon.
By ordering your children's magazines this way, you will help support and promote
children's literacy. Your purchase will generate a small fee for the Soho Center to support
the National Children's Literacy Information Project. It will not cost you anything
extra to take advantage of this arrangement.


Back



Soho Center Copyright 2013