A NATIONAL NON-PROFIT RESOURCE FOR FAMILIES, CHILD CARE PROVIDERS, AND CHILD-RELATED ORGANIZATIONS
_______________________________________________________________________________________________________________


S O H O C E N T E R I S A P A R T O F
T H E C O M M O N W E A L T H O F V I R G I N I A C A M P A I G N



_________________________________________________________________________
.
For those interested in supporting the Soho Center's projects at UVa and across the state,
please consider a donation through the 2015-2016 Commonwealth of Virginia Campaign (CVC).
Soho operates locally and state-wide and is listed in the CVC under "
Health Education
,"
Child and Youth Development
," "
Literacy
," and "
Needy Families.
" Our CVC Code is
3007
.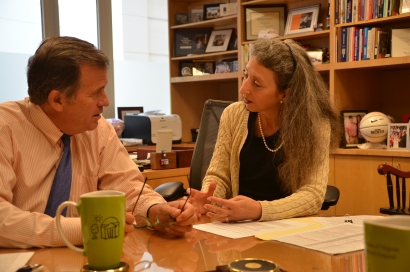 Back in 2012, Ed Howell, UVa Hospital Vice President/CEO (left) met with Soho's Director, Jeanna Beker,
to discuss Soho's initial UVa Children's Hospital Book Giveaway project.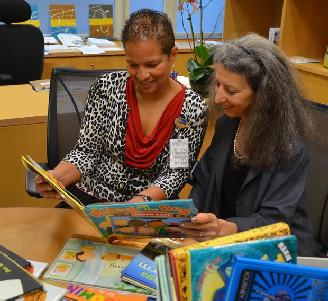 Pamela Sutton-Wallace, CEO, UVa Hospital (left) and
Jeanna Beker
look through
a few examples of the over 100,000 children's books that Soho has donated.
The books are currently being given to young patients and their siblings
at UVA Children's Hospital, Northridge, and NICU.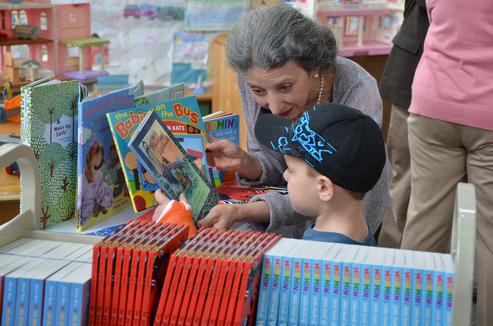 Jeanna Beker helping a young patient select a book from one of the Book Carts.

For details about all of the Soho Center's
Book Giveaway projects, please Click Here.

Thank you for considering the Soho Center as you plan your 2015-2016 giving.
If you have any questions, please call feel free to call Soho Center's Director,
Jeanna Beker, at 540-923-5012.

Back To
Main Menu